Profile
The Global Business Communications group (GCBG) is a joint venture business project initiated by six of the world's most highly skilled and respected language translation and localization companies, each of whom is a market leader in their own diverse locations – Kocarek (Germany), Lingua Technologies International (Singapore), Prolangs (South Korea), NZTC (New Zealand & Australia) and Go Global Language Consulting (USA & Argentina).
By combining the vast range of linguistic and technical skills and experience of its member companies, GCBG finds no language project beyond their capabilities no matter its nature, size and complexity. Then there is the added advantage of being able to assure clients their project being reliably handled by linguists who are native speakers of languages involved and who actually live in the cultures in which they are spoken. This produces a higher quality result at a more competitive cost.
A third advantage stems from being the kind of people we are – friendly and courteous, willing to work as a partnership, and always ready to go one step further to ensure our clients are happy and fully satisfied.
Mission
GCBG aspires to be a global leader in the language translation and localization industries, renowned for providing in any language competitively priced high quality communications which meet client's specific needs.
Vision
Achieving business success in today's global marketplace requires top level multilingual communications often between people with very different language and cultural backgrounds. To help make this possible, the Global Communication Group (GCBG) brings together the language translation, localization and business skills of six of the world's longest and established and most respected language translation companies, based in Germany, Singapore, South Korea, New Zealand, Australia, Argentina and USA. Each of them combines particular experience and expertise working in their own region with a broader international background. Clients have been quick to notice the quality and cost advantages of working with a company with firsthand intimate knowledge of the language and culture of the people they want to do business with.
GCBG Network
GCBG 7 Countries

" Click the national flag image of each
county on the left to see the related information. "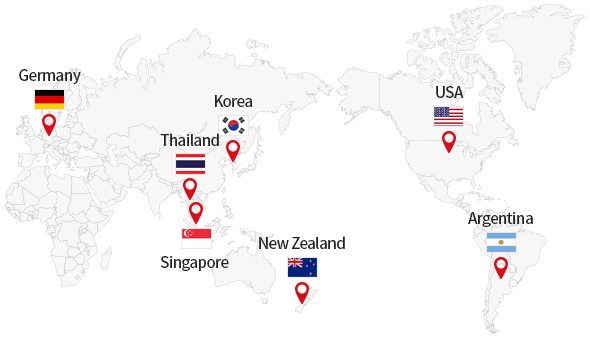 GCBG 7 Countries

" Click the national flag image of each county on the left to see the related information. "
Founding Member
Kocarek Uebersetzungen
Established in 1976, Kocarek GmbH has come a long way since its humble beginning as a translation agency. Today, Kocarek GmbH is a full-serviced localization company committed to providing high quality translations certified under the international standard ISO 17100 for translation services and ISO 9001 for quality management. With its focus on growth and its readiness to adopt the latest translation technology into existing work processes, Kocarek GmbH has emerged as one of the leaders in its region and a company synonymous with quality and trustworthiness.

Lingua Technologies International
Lingua Technologies International, an ISO 17100:2015 certified translation company, is a major player in the translation and localization industry in Singapore and the South East Asia region. Founded in 1996 to provide top-tier multilingual translation services through a network of professionally trained native-speaking translators with subject matter expertise, through the years, the company has expanded to offer a comprehensive range of linguistic related services like multilingual desktop publishing, software, apps and website localization, multimedia localization and interpretation etc. In 2015, Lingua Technologies International opened a branch office in Bangkok, Thailand in collaboration with a local partner Thai partner.

NZTC International
Established in 1985, NZTC International and AETS (Australian division) has for many years been acknowledged as the leading language translation provider in the South Pacific region. With well proven capacity to deliver high quality translation services, including localization in over 70 languages, the company has a large international client base. NZTC and AETS particularly prides itself on its knowledge and use of the latest available and best translation technologies and is the regional agent for the full range of SDL/Trados products. Apart from its translation expertise, the company is also famous for its own brand of friendly personal service.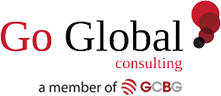 Go Global
Go Global, founded in 2008 and with offices in Argentina and USA, offers language and communication solutions to local and global companies. It combines technical expertise and linguistic competency to deliver technically challenging and culturally appropriate solutions. Its main services are translation, localization and testing, multimedia localization, subtitling, interpretation and training.As a customer-focused organization, Go Global has a unique, consultative approach to language solutions—one that anticipates customers' needs and helps them to remain on the bleeding edge of innovation.

Prolangs Inc.
Prolangs Inc., a leading total language service provider in Korea since 1988, is highly regarded both at home and abroad. With an ISO 9002 Certification awarded in 1998, Prolangs Inc. is known for its professional software localization services and solutions for foreign languages into Korean. By applying more than 20 years of accumulated technical know-how in software and language services, Prolangs proudly takes credit for making extensive contributions to the development of solution programs that perform real-time automatic translation of Internet communications. Prolangs is strategically positioned to assume its rightful place as the leader in the industry.