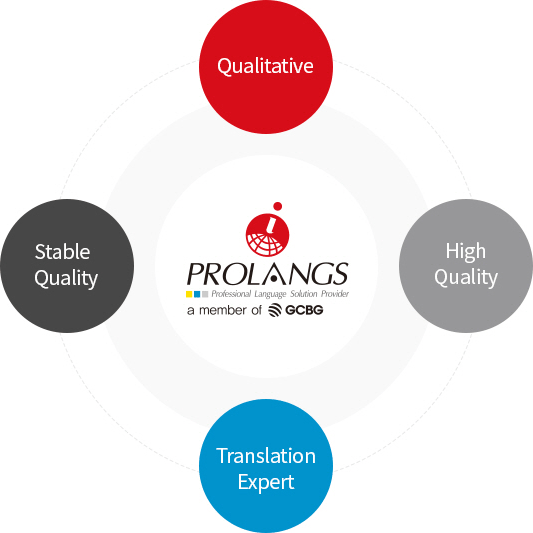 Translation companies may use a variety of translation tools, localization techniques and specialized quality control processes.

However, none of these tools determine the final quality of a translation. It is not the tool that eventually makes a difference in quality. The translators, editors and proofreaders in translation companies are all professionals. The difference in the quality of a translation is determined by how devoted they are to their tasks.

Our pride is not in using complex translation tools or processes. It is natural for professional translation companies to choose the right tools for each task.

Prolangs has provided extensive translation experience and know-how accumulated since its founding in 1988 to present efficient business solution for clients.By establishing a strict quality management system according to ISO9002 certification and saving costs with our translation database, we have become the most preferred business partner of clients for our high quality service.

Based on 80 full-time employees and over 2,300 professional freelancers who have been rigorously tested and selected, we perform translations and QA by language, subject and field. In addition, teams are organized on a project-by-project basis to maintain an optimized operating system, and a thorough PM-QA-DTP quality control process is applied to all tasks to ensure more stable quality.